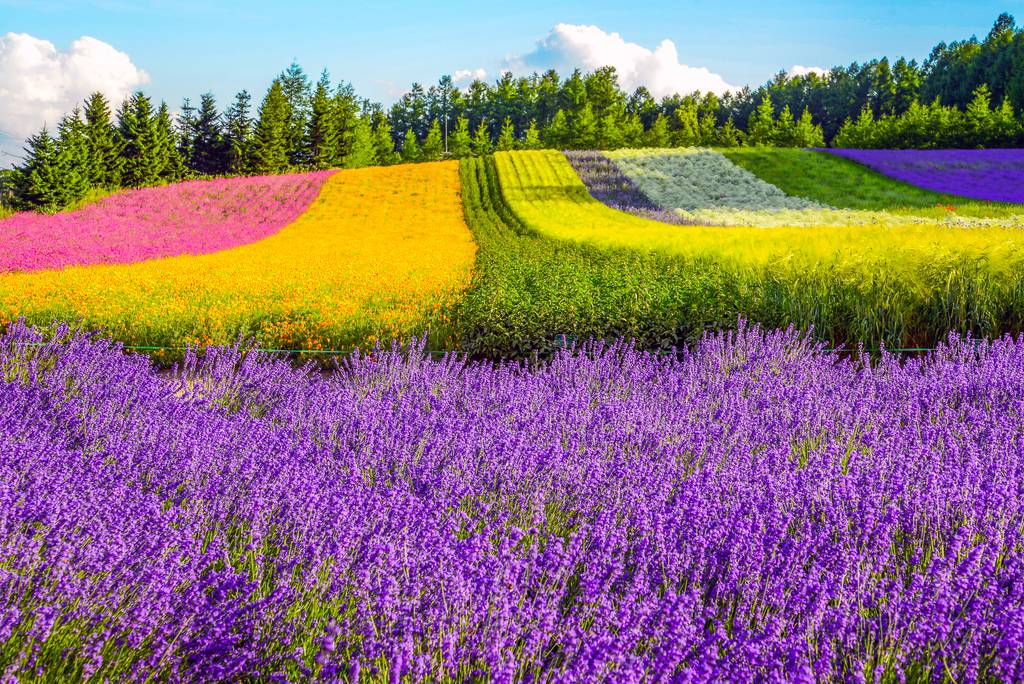 The city of Tokyo is very popular, but it should not make you forget the island of Hokkaido, which is even more exotic. During your honeymoon in Japan, leave the capital and head over to Hokkaido for a few days of fresh air in the middle of nature.
Take the time to explore every nook and cranny of this small village with its flowery lands dominated by Mount Tokachi as a backdrop. If you are planning your honeymoon in Japan during the month of July, expect to be enchanted by magnificent purple hues that cover the grounds and stretch for miles: Furano is the temple of lavender!
Tulips, poppies, gypsophila and cosmos join the bouquet, forming one of the most romantic surroundings during your romantic strolls.
Should your journey take you to Tomita farm you will find one of the largest lavender fields in Furano. The flowers here are cultivated with care and you can visit a distillery of lavender essential oils. A perfect souvenir to bring back from your honeymoon in Japan!
A tip for sweet-lipped couples on their honeymoon trip to Japan: taste the lavender-based delicacies offered on site (cream puffs, ice cream, cheesecake...) accompanied by delicious floral infusions. A real treat.