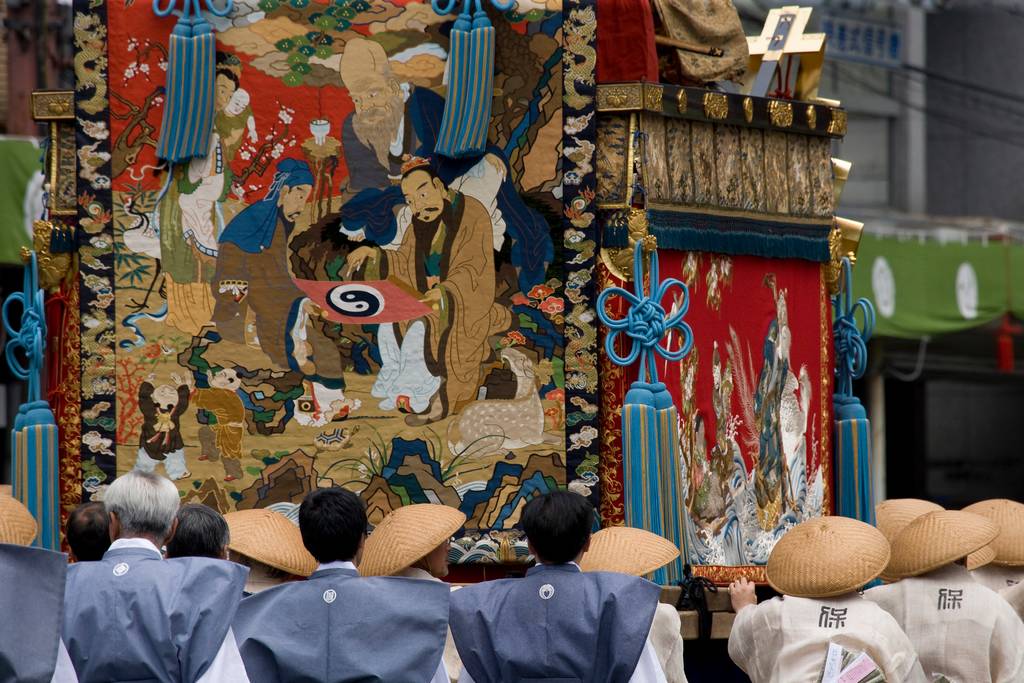 In Japanese culture, a matsuri refers to a popular and joyful festival that enlivens the streets of a city for one or more days. These matsuri celebrations often correspond to a particular event in the Shinto calendar.
The most famous matsuri of them is undoubtedly the Gion Matsuri, which takes place in Kyoto during the whole month of July and ends in apotheosis by the two great parades of Yamaboko Junko to close this matsuri. Commonly called Gion-san, Gion Matsuri is the most famous festival in Japan. During Gion Matsuri, more than thirty floats offer a grandiose spectacle to the Japanese and tourists. This festival dates back more than 1,000 years and was intended to appease the deities responsible for diseases or plagues.
Between 14 and 16 July, the Gion-bayashi, also known as the Yoiyama festival, offers incredible festivities during which the whole city is illuminated. However, it is not necessary to stay on the main island of the archipelago to enjoy the charm of an authentic cultural festival in Japan!
If you are lucky enough to take advantage of Ishigaki's warm sunshine to escape the rigors of early November, don't miss the Ishigaki Matsuri: for two full days, during this matsuri period, the festival takes place in all the streets of the city, especially in Shinei Park, where many cultural and musical shows from Japan are offered free of charge. As is customary in this city in Japan, a large parade concludes the event.
If you prefer to come to Japan in mid-August, you can attend the bewitching Angama procession, during which the inhabitants, grimacing in spirit, simulate the temporary return of their deceased to the homes of Japan"