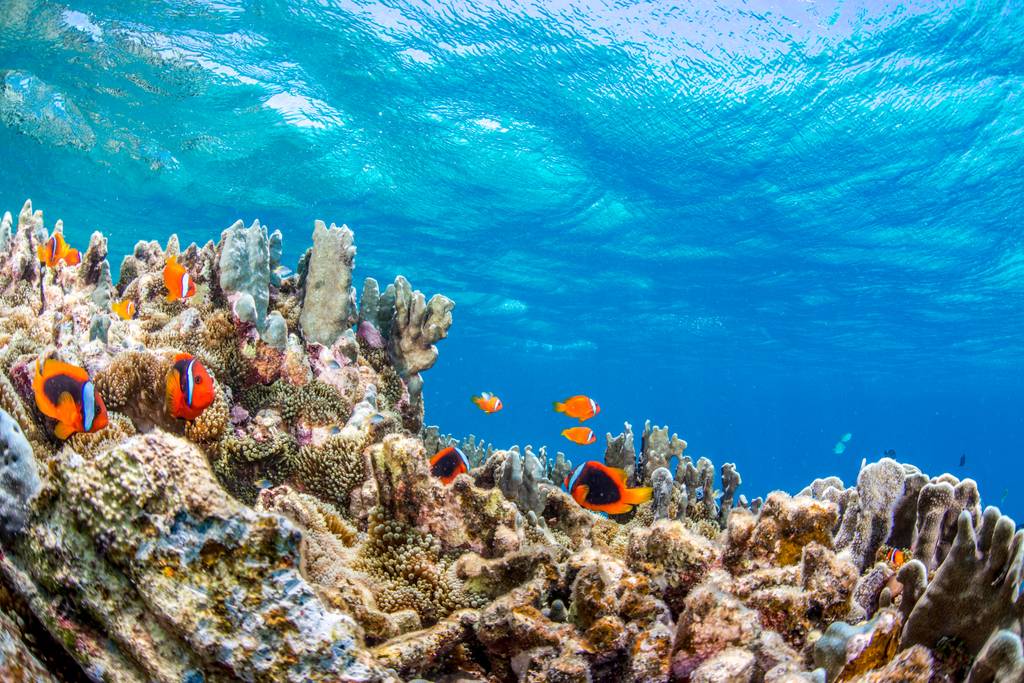 With a mild and pleasant climate all year round, Okinawa has established itself as one of the most beautiful and popular diving sites in Japan. Its myriad of multicoloured fish, combined with the colourful coral reefs, make it a very popular place. Whilst diving there you will come across sea turtles, humpback whales and the now famous clown fish.
The island is surrounded by the most beautiful beaches in the world and the warm currents contribute to the conservation of the coral, of which there are more than 200 species. Among the places to put on your list, is the island of Kume. This site is fortunate enough to have a multitude of species: hammerhead sharks, manta rays, and even dogtooth tuna.
Miyako is a spot reserved for experienced divers, mainly composed of vaults and caves. Armed with your flashlight, explore these priceless sea beds.
Another diving spot to know: Yaeyama. On its own, it gives a glimpse of the diversity of Okinawa's waters. There you will find the treasure of the place, the manta ray, in the middle of incredible coral reefs.