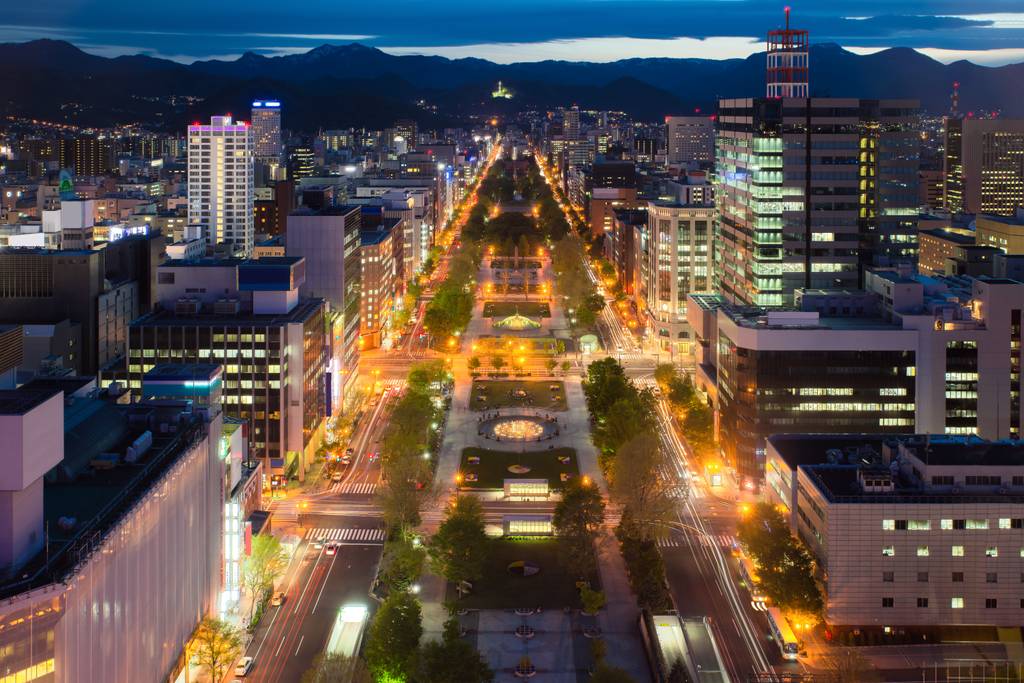 With a rich culture that radiates, the Land of the Rising Sun is a fascinating destination. Would you like to immerse yourself in its heritage during a trip to the end of the world?
What is often most striking when you decide to visit Japan is the way in which secular tradition and contemporary society coexist. A stroll through the streets of Sapporo, on the island of Hokkaido, allows you to fully explore the fascinating contrast created by these two faces of the land of the Rising Sun, where glass buildings stand next to shrine temples.
You will pass in an instant from the shady paths of Maruyama Park, home to one of the country's most important shrine temples, Hakkaido-Jingû, to the bustling Susukino district where, in the evening, the streets are lit up with multicoloured neon lights.
Visiting Japan during the cherry blossom will allow you to participate in one of the most beautiful traditions of the country, that of the hanami. To celebrate the return of spring, the Japanese admire the cherry trees (sakura) in blossom and take advantage of the occasion to share family picnics in the shade of the trees, which are then covered in a coat of petals oscillating between white and pink.
From the end of January on Ishigaki-Jima Island to the beginning of May on Hokkaido Island, the dates of flowering vary according to the location of the archipelago. In a park, in the middle of nature or near the sanctuary temples, the cherry trees and their blossoming will offer you sublime panoramas.