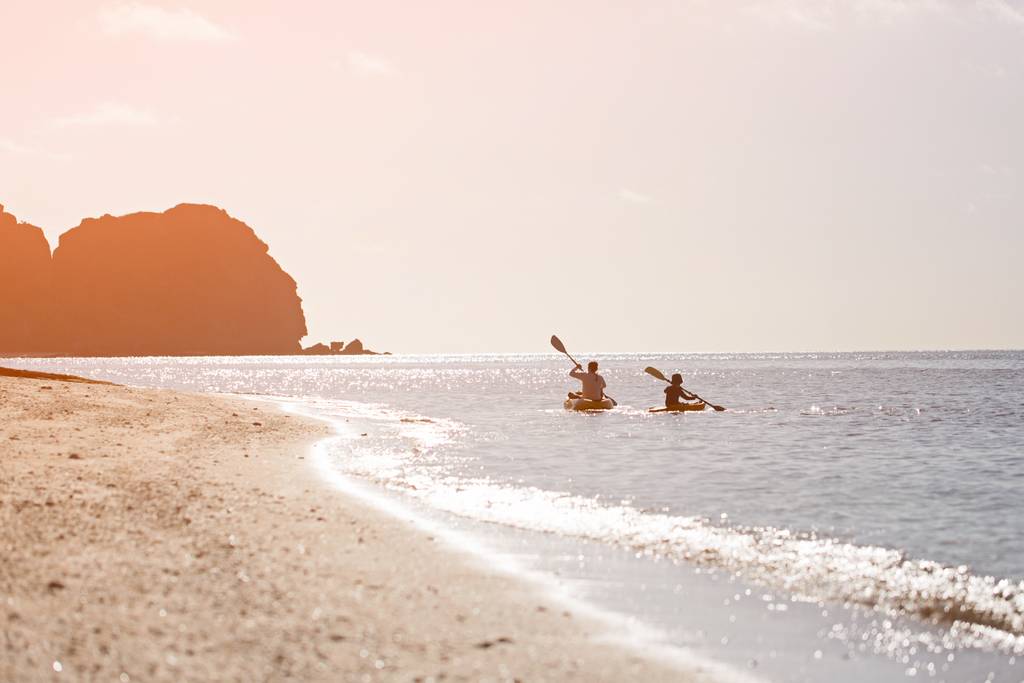 Sunrise Beach, Thailand, has all the makings of a little paradise on earth. A white sandy beach, throwing itself into a turquoise sea, surrounded by lush nature, the scenery is set!
This heavenly place and one of the most beautiful beaches in Thailand is ideal to relax on, or to enjoy the beauty of the place for a little snorkelling. You will swim in the middle of a multitude of colourful fish, a feast for the eyes!
For a romantic moment on the beach in Thailand, wait until sunset and watch the last light of day in a simply heavenly setting. Sunrise Beach is not to be missed during your stay in Thailand, you will be seduced by the beauty of one of the most beautiful beaches in the country!
To all lovers of nature and authenticity, you will be seduced by the sublime beaches of the island of Koh Kut. This island has everything of a small paradise: white and fine sand beaches, turquoise and crystalline water, a dense and wild flora.
The little extra? The island does not get as many tourists despite the beauty of the place, which makes it a place still preserved and wild in Thailand! Ideal to relax under the sun of Thailand, the beaches of Koh Kut are among the most beautiful of the country!