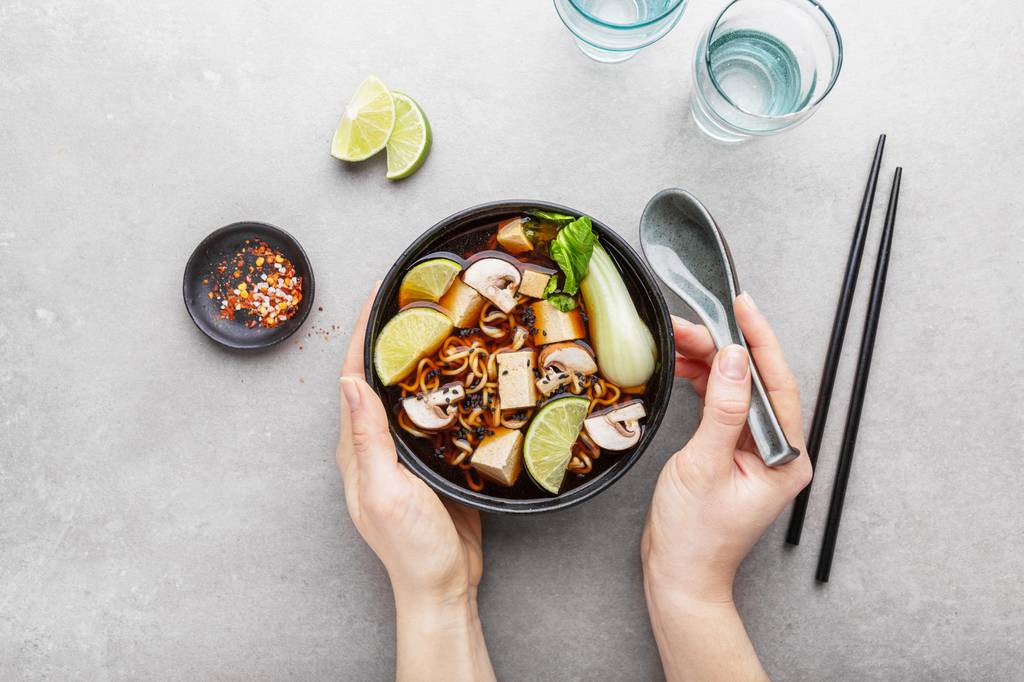 It's impossible not to start naming Japan's signature dishes, not to mention the famous ramen. This dish of noodles dipped in a meat or fish broth flavoured with soy sauce or miso is very popular here. It is an integral part of Japanese daily dishes, so there are a multitude of different recipes and fillings. The ramen can be eaten with pork, cabbage, eggs, but also with mushrooms or ginger. It is therefore impossible to get tired of ramen.
Moreover, noodles are the very basis of Japanese gastronomy. There are two kinds: the very thick udon and the soba made from buckwheat flour and very fine. Both are then used in broths and sauces.
Tempuras are also a must. Inspired by a 16th century Portuguese recipe, these airy fritters are made with vegetables, shrimp, fish, chicken or squid. They are then fried in light oil to give them crispness and to enhance their delicate taste. Signature dishes of Japanese gastronomy, they will amaze the palates of the most gourmet. Other less well-known dishes are just as emblematic. For example, the Japanese fondue, also known as sukiyaki, the oden stew or donburi, a large bowl of rice covered with all kinds of toppings.