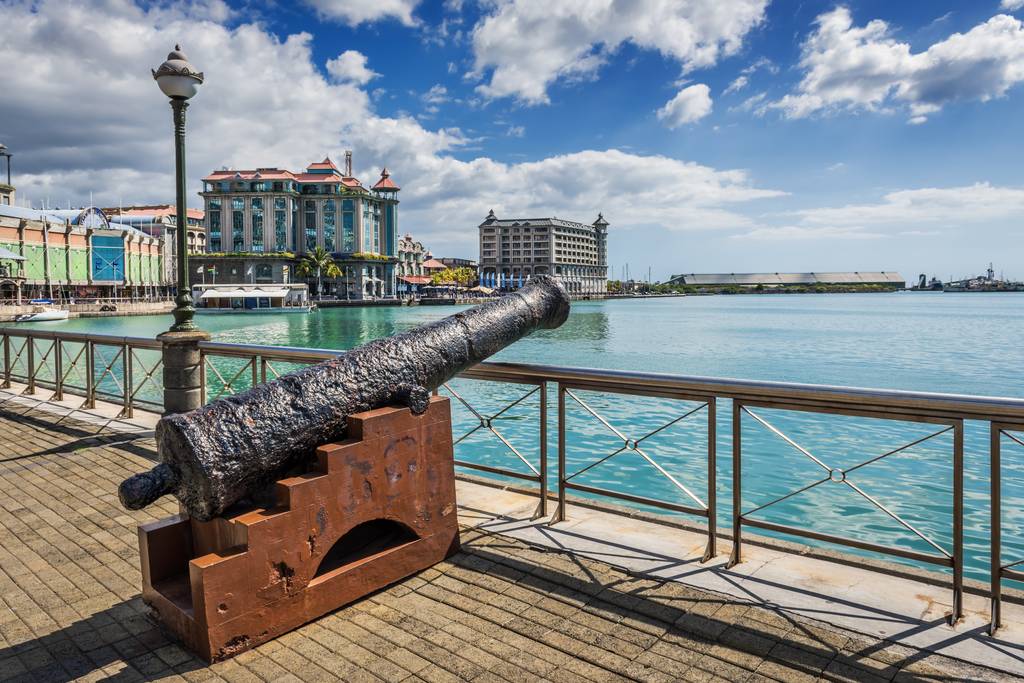 Founded by Mahé de la Bourdonnais in the 18th century, Port-Louis is the place to go in Mauritius for an experience of tradition mixed with modernity.
From the majestic facade of the city's theatre to the immaculate whiteness of the Government House, the architecture of Port-Louis reveals the different influences that have shaped the city.
The multi-coloured stalls of the central market will awaken all your senses. Enjoy a dholl puri, a popular Indian pancake, or savour the Asian delicacies served in Chinatown's establishments.
Then continue on to Fort Adelaide (La Citadelle) at the heights of the city for a sublime panorama of Port Louis.
A magnificent botanical garden just outside Port-Louis.
A few minutes from Port-Louis is the Curepipe Botanical Garden, a remarkable green site. Enjoy strolling through its alleys lined with essences from all over the world before contemplating the sublime water lily pond and its enchanting reflections.