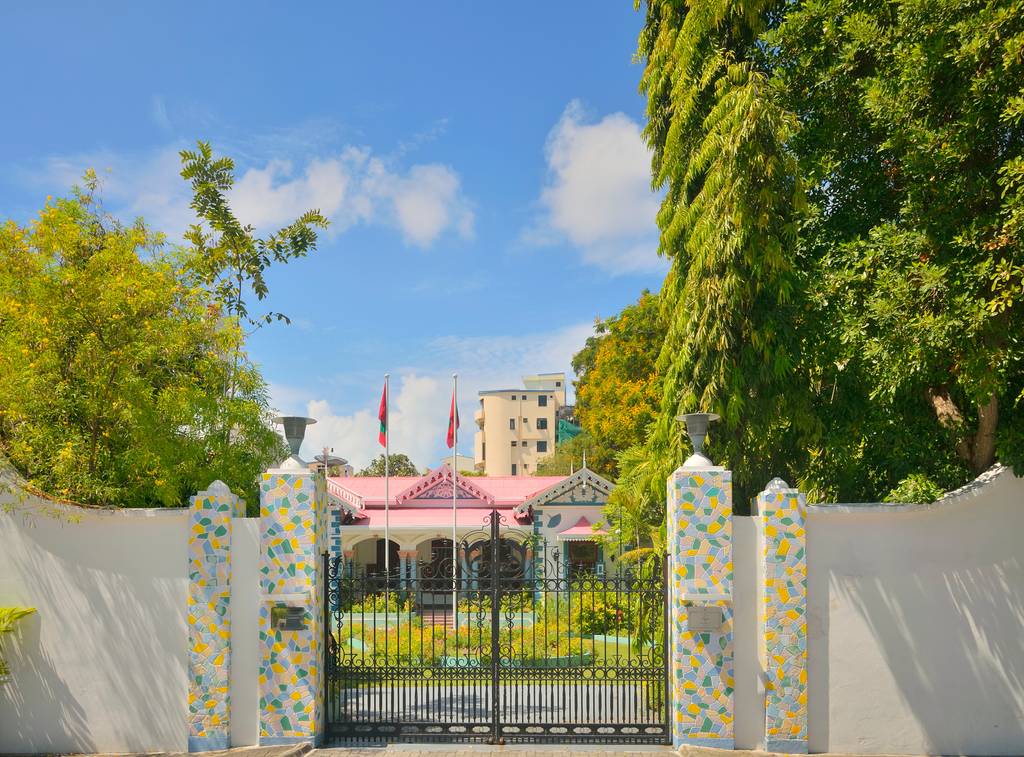 Malé is the economic lung of the Maldives archipelago. Resolutely modern, this destination offers all year round seaside landscapes typical of the region, all in a most pleasant tropical climate.
Marine Drive, the port of Male, is a must see! You will discover the fish and seafood market while strolling along the Maldivian coast in an idyllic setting.
The Mosque of Hukuru Miskiiy is one of the most beautiful monuments of the Maldives. Built in 1656, it is also nicknamed "Friday Mosque ". Built on closely interlocking blocks of coral**, it bears witness to the traditional architecture of Maldivian carpenters.
Impossible to leave Male Island without visiting the inescapable Sultan's Park! This park is located in an old royal palace from the 16th century.
Today it has become the National Museum, which houses most of the Maldives' royal collections from the Islamic period: jewellery, royal clothing, weapons, drums and models of fishing boats. You will also find collections from the Buddhist period of the archipelago.