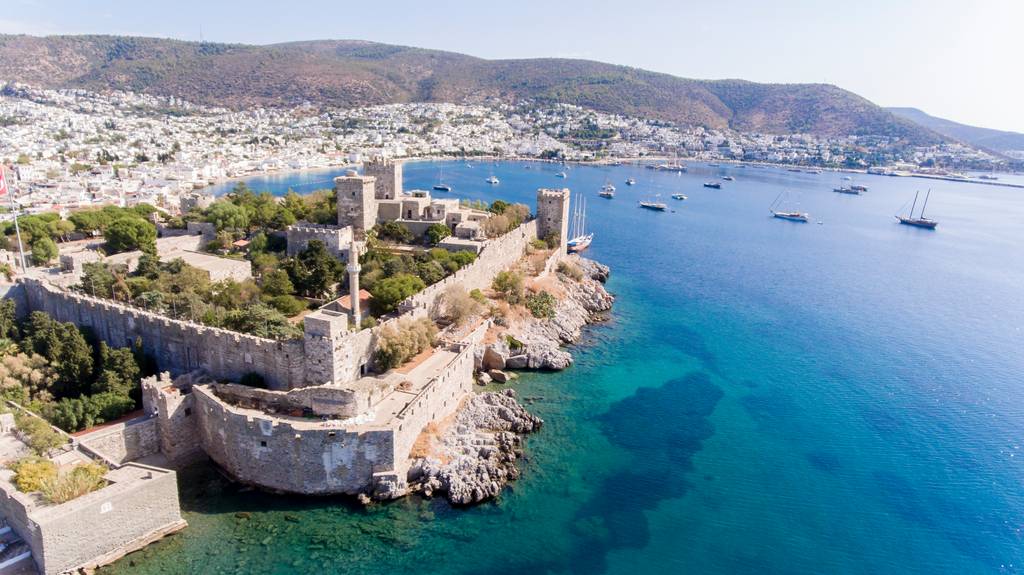 Straddling Europe and Asia, Turkey is a grandiose territory offering an impressive range of landscapes. Bordered by the Black Sea, the Aegean Sea and the Mediterranean, the country is also in the middle of two large mountain ranges, to the north and south.
These contrasts mean that Turkey's climate can vary greatly from one region to another. For example, if you choose to stay in Antalya or Bodrum on the Mediterranean coast, the climate varies easily, so you may not have the same temperatures as you would on the Black Sea or in the heart of Anatolia.
In the north of the country, the climate is rather similar to what you are used to in southern Europe. Temperatures are rather mild with a hot and humid climate in summer and a more temperate climate in winter. In the seaside resorts of the Mediterranean and the Aegean Sea, temperatures are the same as in other popular beach holiday destinations, such as Antalya and Bodrum.
The climate is very favourable at any time of the year, i.e. temperatures are generally 25 °C and over 30 °C in summer, and in mild winters the thermometer rarely drops below 10 °C. Spring and autumn are the ideal seasons for travelling to Turkey. The interior of the country offers a continental climate, with very hot and dry summers during the day, but the nights offer cooler temperatures, depending on the time of day, and harsh winters.