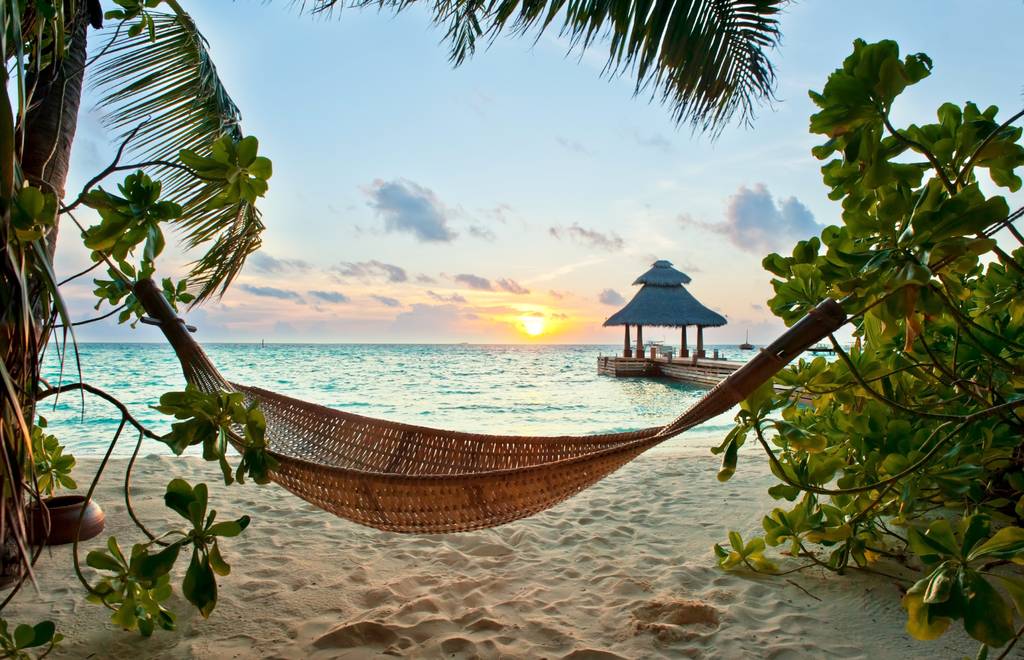 "The Maldives enjoys a hot and humid tropical climate due to its geographical location in the middle of the Indian Ocean.
Located 983 km from Sri Lanka and 820 km from Cochin in South India, the Maldives archipelago is subject to relatively stable temperatures throughout the year. In Malé, the capital, the average annual temperature is 30 degrees**.
**Two monsoon periods punctuate the Maldivian seasons: the south-western and the north-eastern seasons.
The first takes place between the beginning of May and the end of August. It provides sea breezes on the northern islands, with cloud cover and higher humidity. The temperature is almost 26°C all year round for the minimums and 30°C for the maximums.
The second one takes place from the end of September to December. Showers and stealthy thunderstorms take place in the late afternoon, especially in the southern atolls, but nothing that will mar your sunny days. The sun returns as quickly as it has gone. These rainy seasons are natural in the archipelago. Thanks to them, the vegetation is lush and rich."