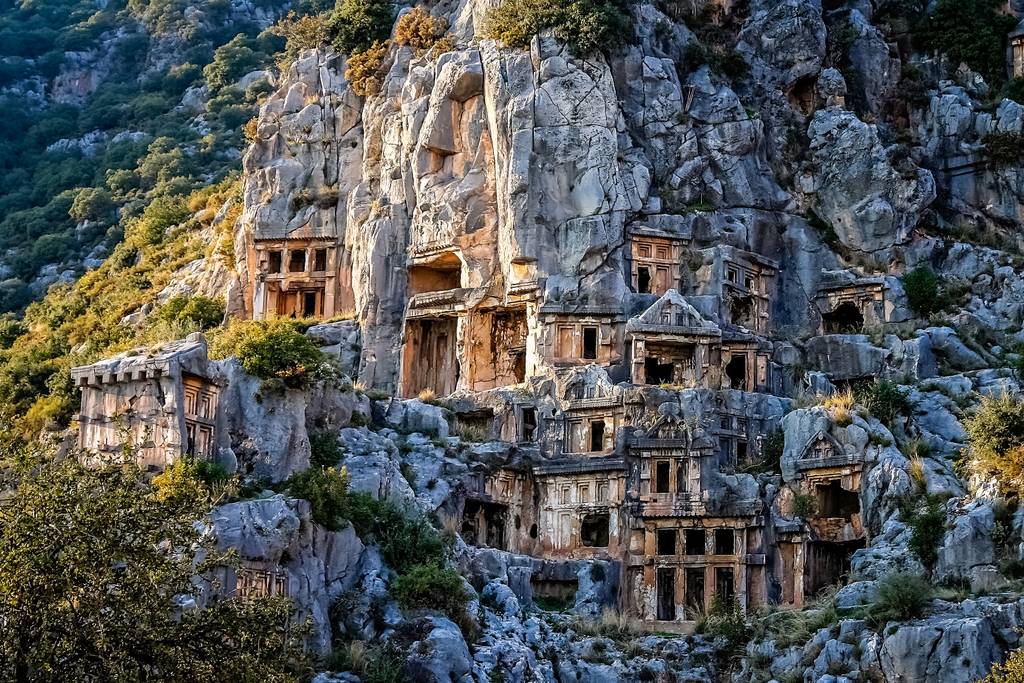 When you think of the ancient ruins, Greece and Italy come to mind. However, this would be forgetting the rich history of Anatolia and its links with the Greek, Roman, Ottoman and Byzantine empires.
What to see in Turkey when you are passionate about history? Turkey has preserved countless traces of this impressive cultural heritage. Lovers of old stones will marvel at the wonderfully preserved remains. Many of these ancient sites can be found on the Aegean and Mediterranean coasts.
In the Antalya region, you can admire the troglodyte constructions of the necropolis of Myra, be astonished by the incredible preservation of the Aspendos theatre, stroll through the ancient city of Phaselis or take in the wild scenery of the theatre of Termessos. A visit to Antalaya is a real journey through time.
There is also no lack of archaeological sites in Bodrum, especially in Priene, Milet and Didymes. You can also see in the vicinity of Bodrum the ruins of one of the Seven Wonders of the World, the mausoleum of Halicarnassus. For a pleasant hike punctuated by visits to the remains of Bodrum, don't miss the ancient city of Herakleia, on the shores of Lake Bafa.