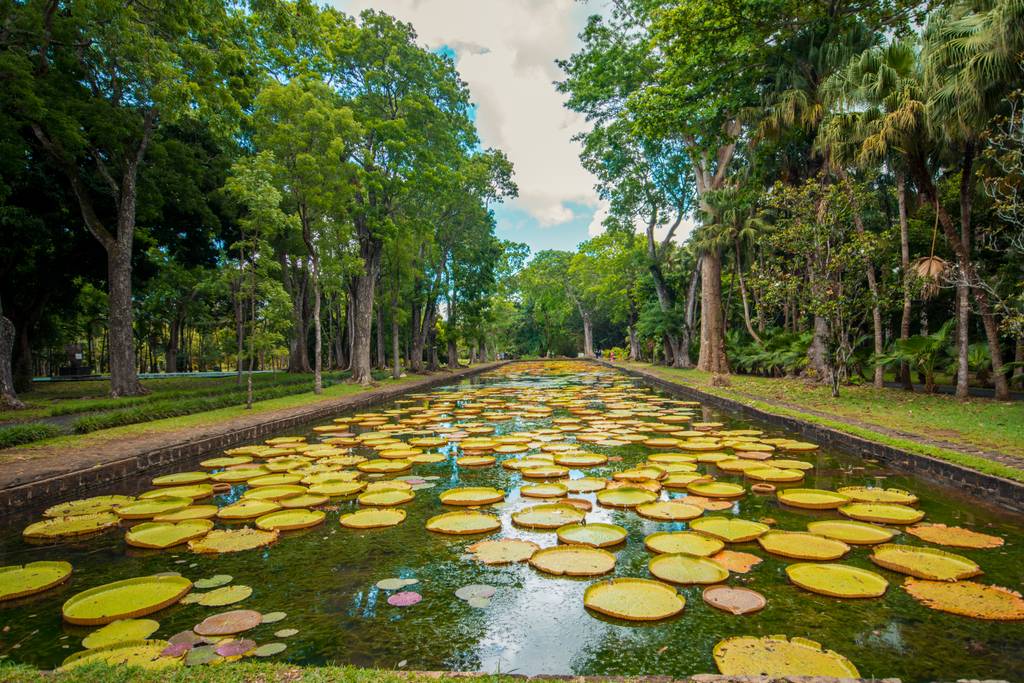 The botanical garden of Pamplemousses is the place to be on the island to discover the diversity of Mauritian flora and essences from all over the world. More than 37 hectares are available to you at the Pamplemousses Botanical Garden now called Sir Seewoosagur Ramgoolam Garden.
Pushing the white wrought-iron gate of this world-famous estate, the main driveway will take you to the edge of the water lily pond. Mango trees, palm trees and ebony trees will shelter your visit from their canopy of many shades of green.
All your senses will be awakened as you stroll among the surprising spice trees that perfume the air of this splendid property.
History has seen many powers vying for the riches of Mauritius, a strategically located tropical land.
The Château de Labourdonnais in the Rivière du Rempart district in the north-east offers you a journey through the centuries to discover a sumptuous colonial residence in the heart of a green estate. Restored furniture and architecture will plunge you into the splendour of the 19th century. The remarkable orchard and the sumptuous garden will conclude this timeless escapade.