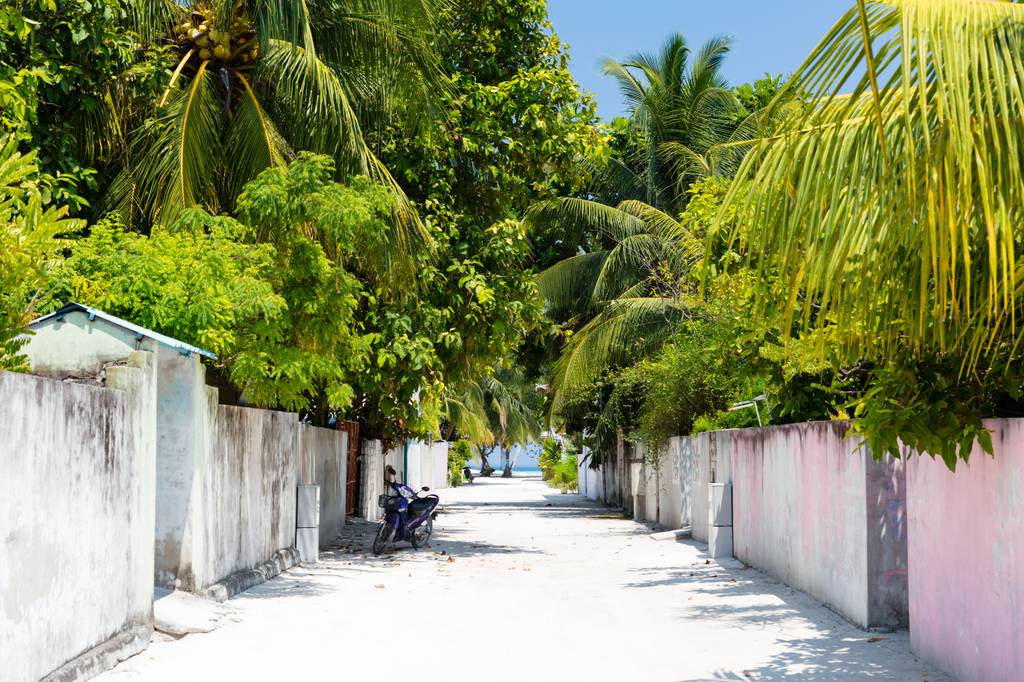 A little over 200 islands in the Maldives are inhabited, among them Malé, the country's capital, which has a resolutely modern profile as it sits enthroned on turquoise waters. It will be an essential visit to the Maldives to meet a discreet and welcoming population.
For holidaymakers who want to know what to do in the Maldives to learn more about the history of this country which is made up of an incredible string of atolls, head to the National Museum. A sublime collection of ancient artifacts will accompany you from the Buddhist era to the reign of the Muslim monarchs.
Continue your tour of the Maldives with a stroll through the city's colourful buildings, which come alive with the precious reflections of the golden domes of the mosques. After passing through one of the traditional markets with their colourful stalls, stop at a tea house. Asian influences have indeed made this beverage one of the favourites of these atolls.
These small establishments will also be your destination of choice to enjoy local specialties. Dried fish curry, spicy tuna paste (rihaakuru), fish balls with ginger and coconut and raa, a palm juice popular with Maldivians, are just some of the delicacies you can taste there.