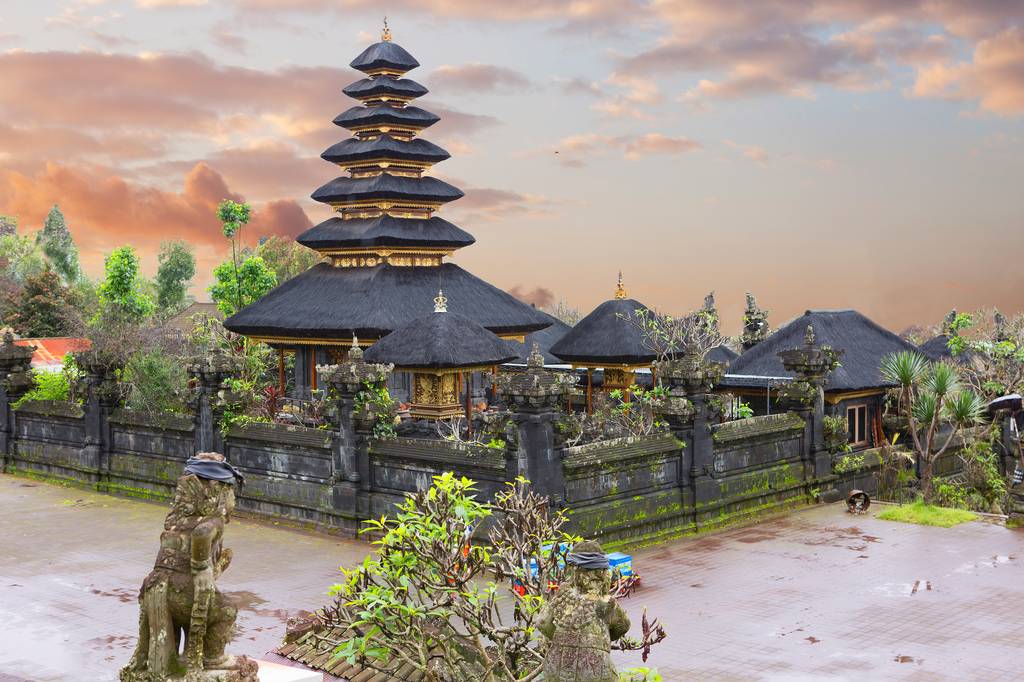 Over the centuries, Indonesia has been enriched by the culture of many peoples. Each in its own way has forged the identity and heritage of the archipelago, the various facets of which will surprise you throughout your visit to Indonesia. On the island of Bintan, the Temple of the 500 Lohan, its golden statues and the ocean of faces of the 500 sculptures which throne in the garden will offer you a dive into the Buddhist identity of Indonesia. On Bali, don't miss a stroll through the buildings of the Besakih Temple, located at the foot of one of the island's most beautiful volcanoes, Mount Agung. This is the visit to Indonesia is a must to immerse yourself in Hindu traditions.
To visit Indonesia, you don't need to restrict yourself to one time of the year. Between the equatorial climate of the North, which promises temperatures of around 30°C all year round, and the tropical climate of the South, which is distinguished by a thermometer tirelessly above 25°C, the sun will always be there. The few rains that will fall during your stay will be refreshing refreshments.
But what to do in Indonesia when it rains? Don't worry: swimming, sightseeing and excursions are still on the agenda, as the rains often take the form of temporary storms that quickly see the sun regain its reign.
THE CLIMATE IN INDONESIA