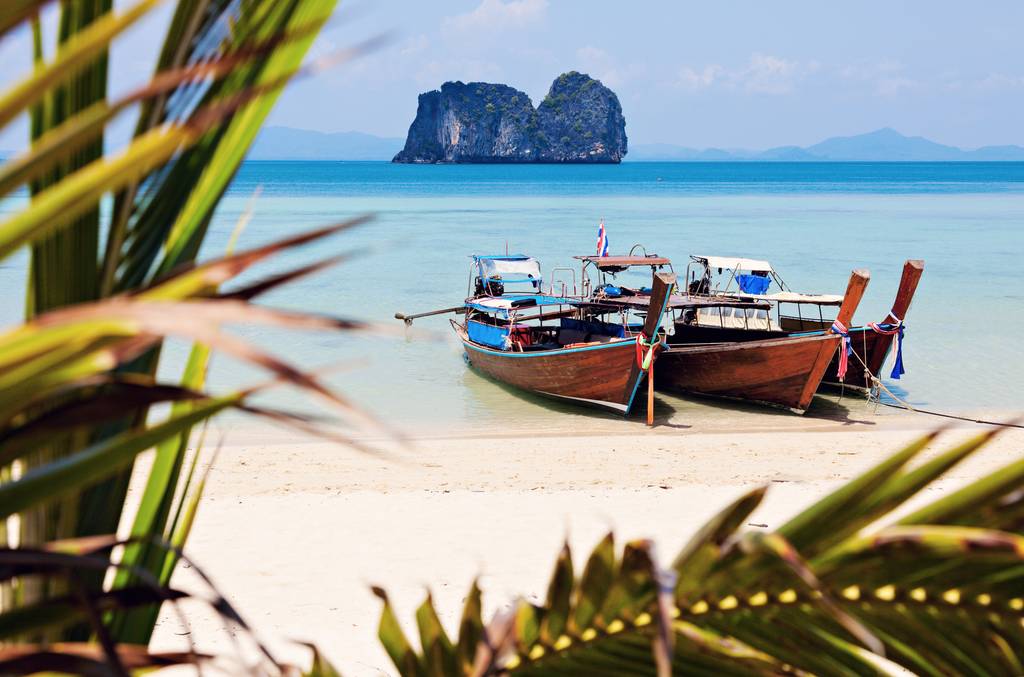 About an hour and a half flight from Bangkok, Koh Lanta is one of the most popular islands for a honeymoon in Thailand. One can indulge in splendid seaside tours in the heart of its dream beaches and witness a magnificent sunset on the beach of Diamond Cliff, which is very quiet with an unobstructed view of the sea.
Looking for a more intimate beach for your honeymoon on the island of Koh Lanta? Then head to Bamboo Beach, a wild sandy beach surrounded by jungle and virtually free of construction. Take the time to soak up the romantic and intimate atmosphere of this almost deserted beach, lying on its warm sand. A piece of advice: the further away you get from the port and the north-western part of the island, the quieter the beaches become allowing you to enjoy your honeymoon in Thailand.
Treat yourself to a motorbike tour on the waterfront, so you can admire the island's landscapes more fully during this honeymoon! You'll ride along its beautiful beaches, stopping at any time to swim in their warm waters. Continue the adventure by visiting the old town of Koh Lanta, located in the east of the island. It offers a very romantic setting for the newlyweds on their honeymoon with its pretty traditional wooden houses on stilts. An ideal place to enjoy a seafood platter in one of its restaurants facing the vast expanse of blue sea. After this delicious meal, take a walk on the pier to admire the surrounding islands.