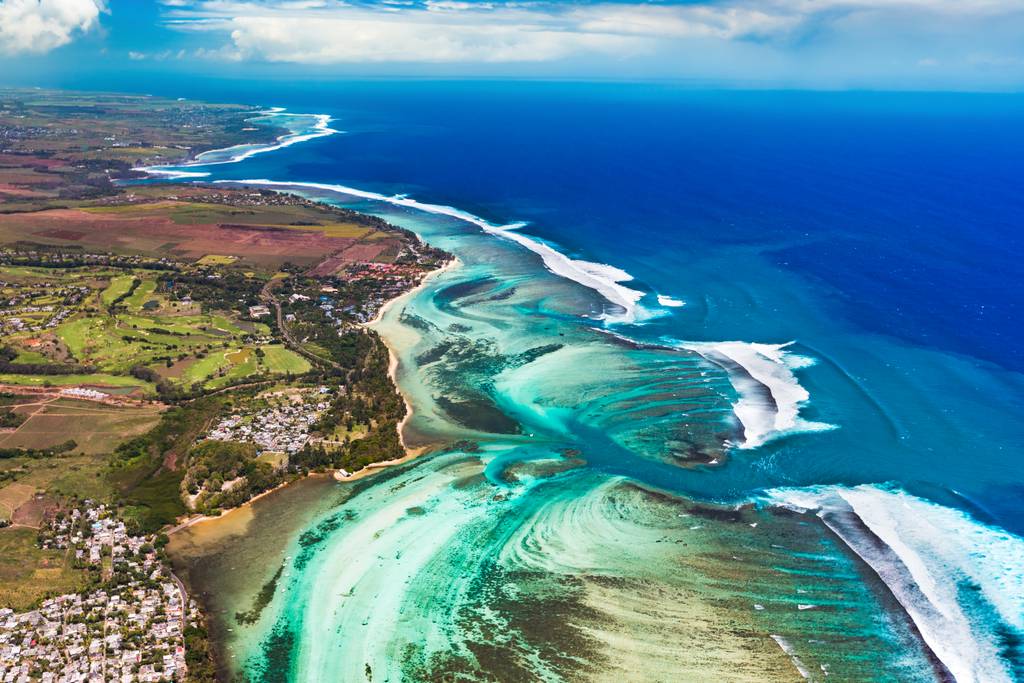 You're going on your honeymoon to Mauritius? This pearl of the Indian Ocean abounds in natural treasures to the delight of newlyweds looking for a little piece of paradise. Rivière Noire is located in the middle of a wild and paradisiacal nature, between waterfalls and gorges lined with greenery. A most romantic setting for your honeymoon in Mauritius.
For this honeymoon, start with the charming village of Flic-en-Flac, spread out along the coastal road bordering the Indian Ocean. It is also one of the most beautiful places to enjoy a romantic scuba diving session during your honeymoon in Mauritius, in the heart of its translucent waters. Discover marine curiosities such as stonefish, rhinopias, eels and multicoloured corals.
To discover one of the most masterful diving spots during your honeymoon in Mauritius, go to Rempart Serpent, an undulating reptile-like reef 120 metres long and 1 metre high. There you will come across many butterfly fish of many colours!
Extend this unusual experience during your honeymoon in Mauritius at the "Cathedral", one of the most famous dives in Mauritius. You will find a huge cave crossed by a beam of light and punctuated by cavities, cracks and crevices sheltering a particularly rich fauna (lobsters, morays, jacks, catfish...).