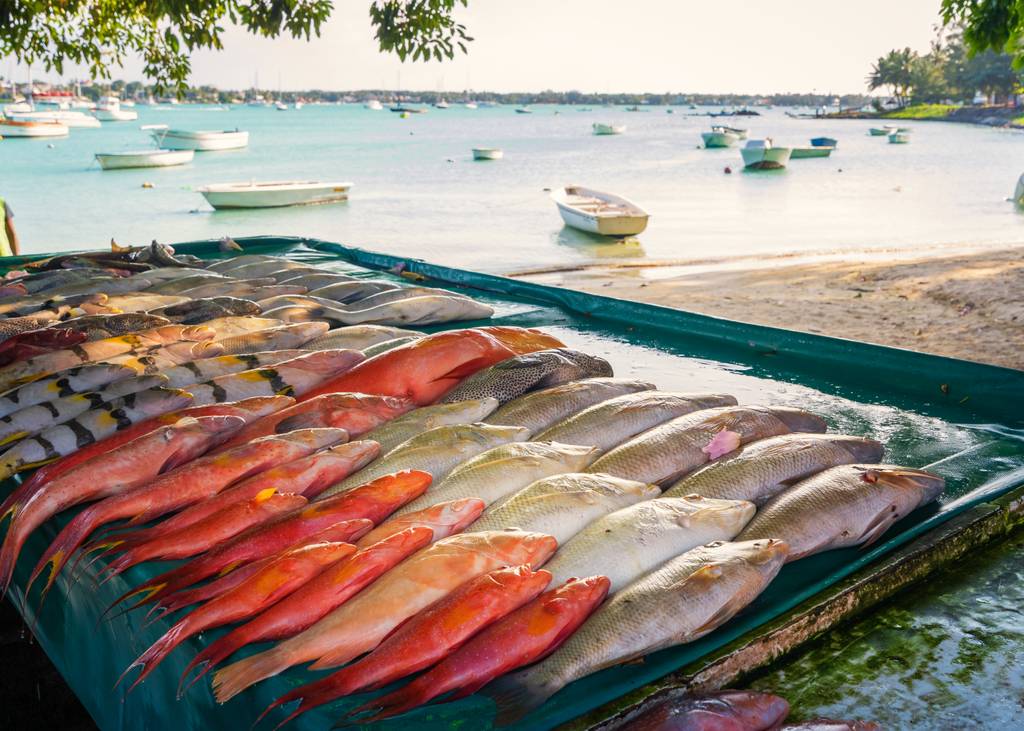 Enjoy dishes such as chicken à la créole, vindaye with fish or even rougaille all over the island. So many dishes – so little time!
Mauritian recipes are often created with fish and seafood as it is the main source of protein on the island. Fish curry, also called fish vindaye, is a Creole dish with curry, mustard, ginger, chilli and fish. It's very spicy and prepared with a variety of seafood.
Rougaille is another signature dish on the island. Prepared with meat or fish, garlic and tomato sauce, it is one of the favourites of Mauritians. If you are adventurous and courageous, opt for an octopus salad – it is very tasty and will not disappoint.
Samoussas are also a popular in Mauritius. Filled with tuna, potatoes or crab, they are tasty snacks enjoyed by locals and visitors.