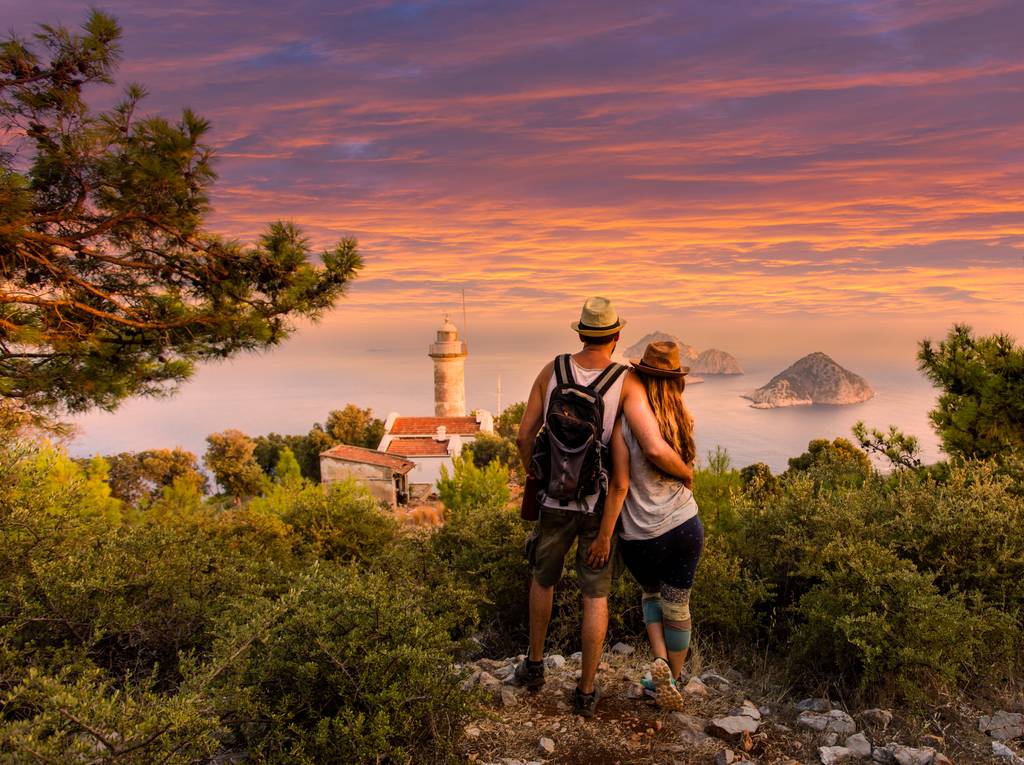 The seaside resort of Antalya is an ideal place to celebrate your wedding on your honeymoon in Turkey. If you wish to leave the hustle and bustle of downtown Antalya during your honeymoon, head to the old town instead. Here you can stroll through its streets built on a rocky spur with a pretty marina below.
During your visit in old Antalya, you will see old Ottoman houses, an old Roman church converted into a mosque, an old hammam, but also the sublime Hadrian's Gate: a must on your honeymoon in Turkey! Observe the details of this triumphal arch built in the effigy of the famous Roman emperor. With its three curved arches, it is considered one of the most beautiful gates in Turkey. Finish this tour with a visit to the countless shops and art galleries: ideal places to bring back memories of your honeymoon!
10 km north of Antalya, take a trip to the Düden Falls, which originate in the Taurus Mountains. Observe these magnificent bodies of water, some 20 metres high and surrounded by nature. Further west, the waterfalls plunge into the crystal-clear sea, offering a sumptuous spectacle that will mark your honeymoon. The opportunity to take countless photos of these superb wedding moments!