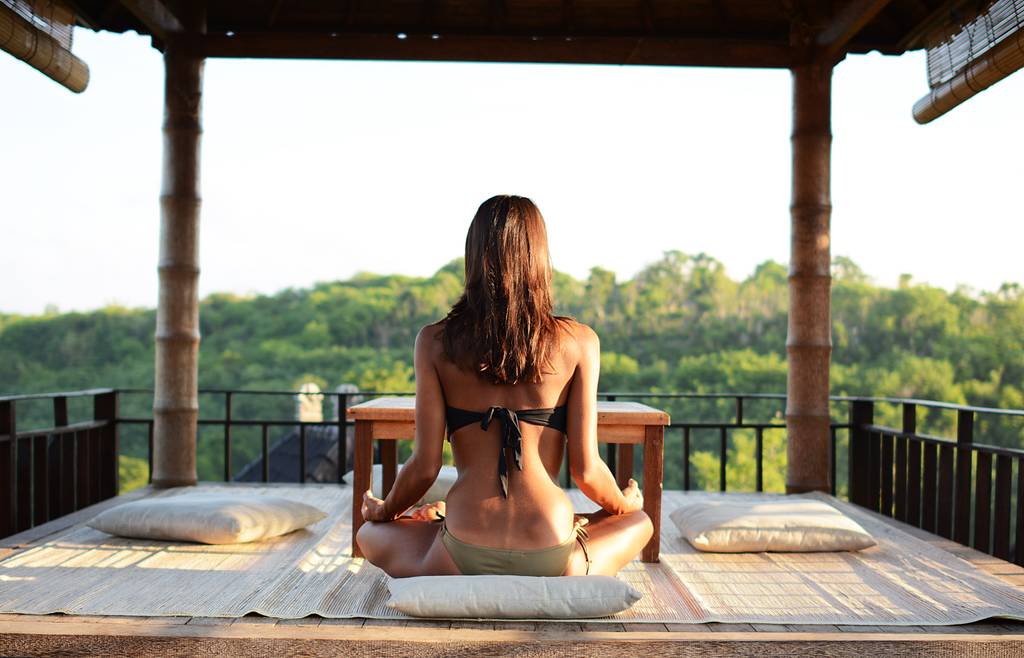 Do you dream of a relaxing moment with your loved one on your honeymoon? Bali is the ideal destination to offer lovers an escape out of time, in a zen setting. Starting with yoga, one of the most practiced activities in Indonesia, especially during a honeymoon in Bali.
This meditative and very relaxing practice is even more appreciated in a soothing setting, where nature predominates: a must in Indonesia! A real plus if you want to celebrate your honeymoon in Bali in the heart of unspoilt landscapes.
For this honeymoon, Bali has many heavenly beaches with a touch of paradise. One of these is Jimbaran Beach, a sublime expanse of white sand bordering a translucent sea.
On your honeymoon in Bali, sit on its warm floor in front of the shades of blue and practice your yoga session, punctuated by the sound of waves and gently swaying palm trees. During their honeymoon, beginner yogis can also benefit from a healing lesson by a professional instructor introducing travellers to this relaxing practice.