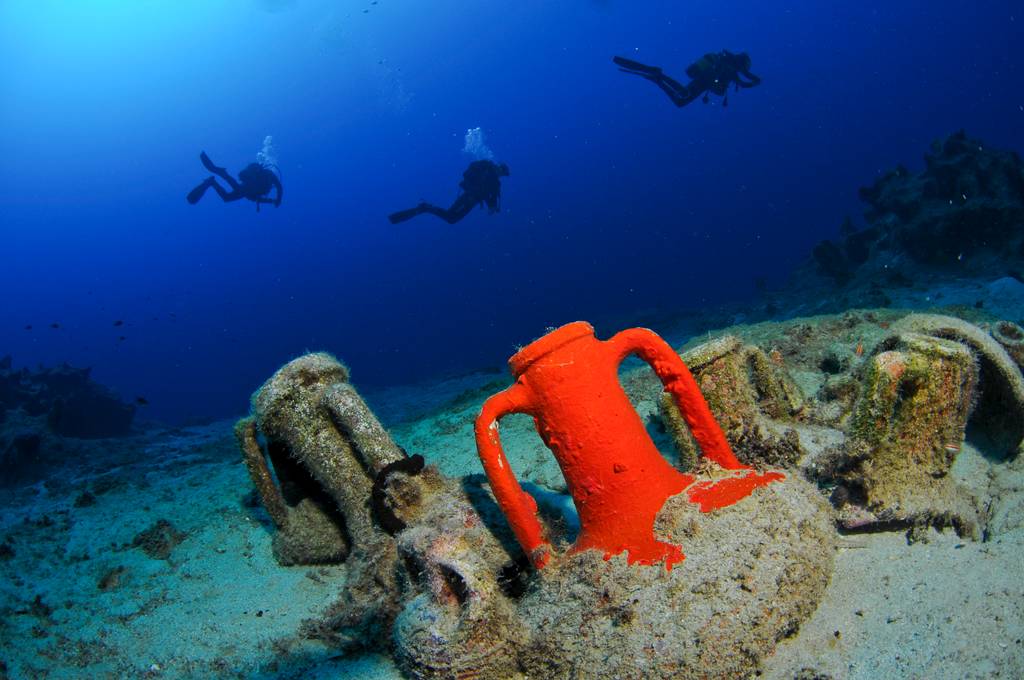 The island of Evia is home to an exceptional underwater archaeological park where divers can admire sunken treasures.
This ancient seaway was once used for trade and linked Greece to Asia. The 19 underwater archaeological sites include 26 ancient and Byzantine wrecks, jewels of history.
Divers and snorkelling enthusiasts can enjoy an unforgettable diving trip. Most of the wrecks are located in the Styrian archipelago. The ancient merchant ship filled with amphoras, ancient pots and anchors is the most impressive of all.