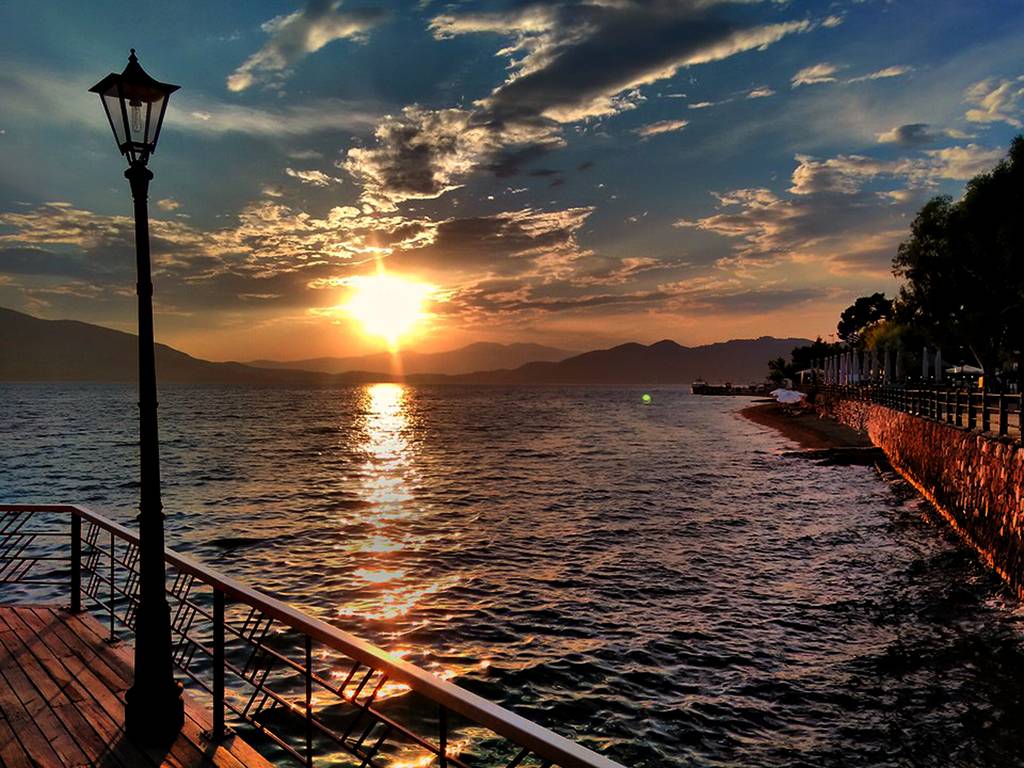 Known for its bubbling waters rich in minerals, the village of Loutra Edipsos is the perfect place to celebrate your honeymoon in a romantic setting. More than 80 thermal springs with water temperature varying between 28°C and 85°Care open to visitors. This beautiful island is accessible by plane from Athens.
Surrounded by the blue expanse of the ocean and the green hills of this fairy island, you can enjoy seawater and mineral water therapy. Enhance the experience with a mud bath, a dip in the springs or a relaxing session in the jacuzzi with your beloved. A sunset stroll on the beach of Edipsos will complete your honeymoon in Greece.
Extend your wedding celebrations by visiting the surrounding area, rich in history, culture and archaeology. A short distance from the village, you can visit the Saint George's Monastery, an architectural treasure from the 13th century. Climb to the top of this 450-metre high building and experience a plunging view of the Gulf of Evia.