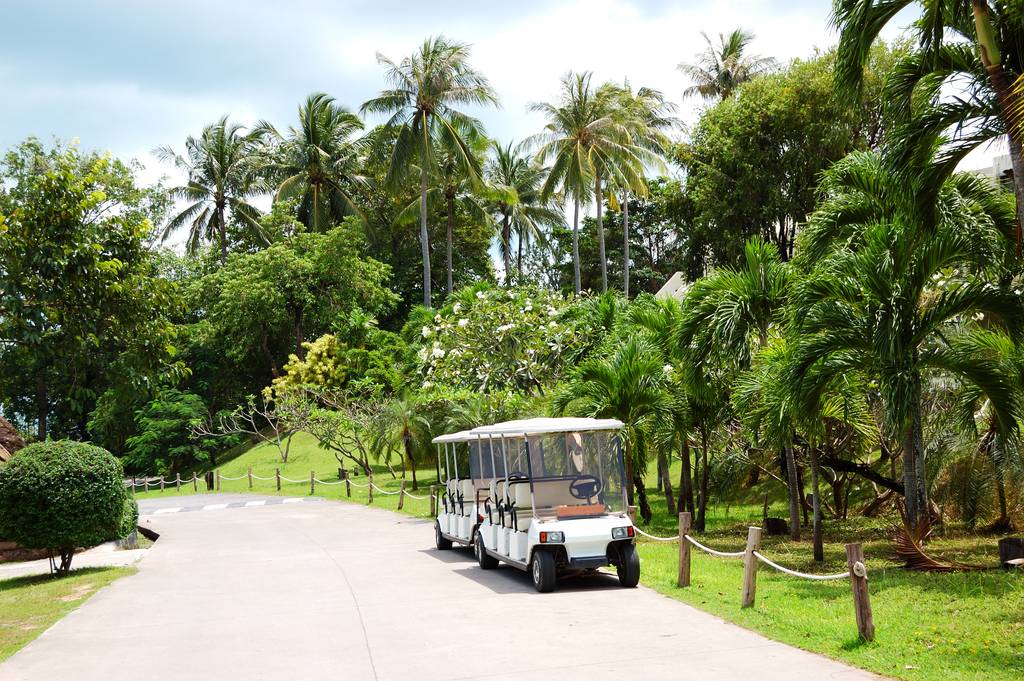 Located a stone's throw from Phuket International Airport, the Blue Canyon Country Club was founded in 1991. Phuket's mining past has given way to water obstacles and valleys which bring difficulty and technicality to the course.
Today it is one of the most famous golf courses in the world, regularly visited by high level players. It hosted the Johnnie Walker Classic, of which Tiger Woods even won a round in 1998. There are two 18-hole courses.
On the Canyon Course championship course, par 72 of 6,565 metres, hole 17, a par 3, has been designated among the 500 best holes in the world. The Lakes Course, a par 72 of 6,519 meters, is a little simpler and has numerous water hazards since 17 of the 18 holes have one.