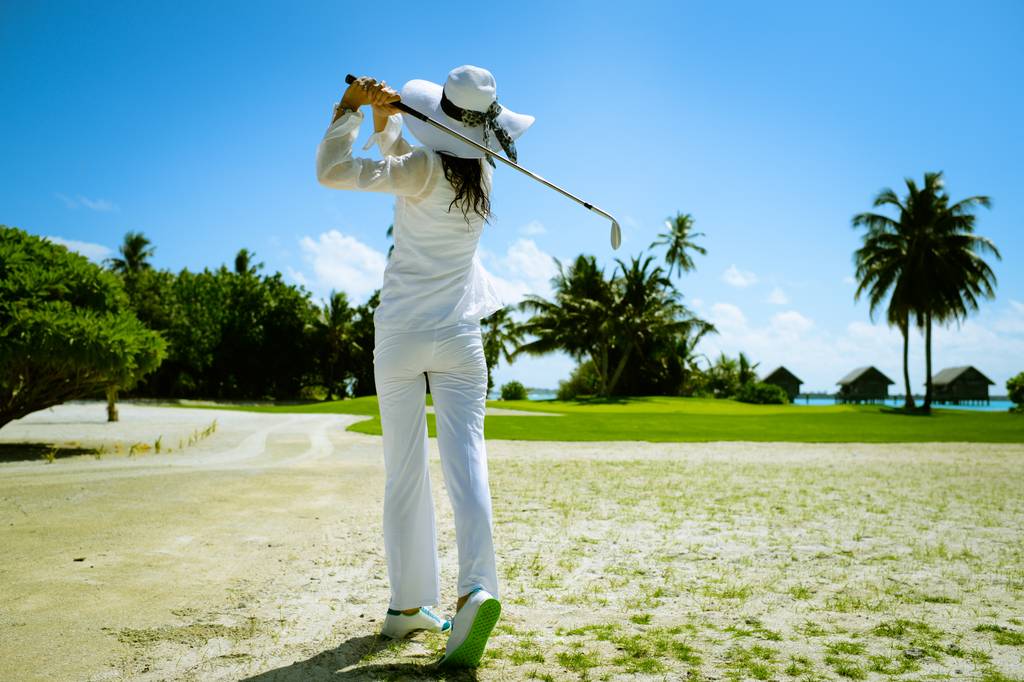 The Bali National Golf is located in Nusa Dua, one of the most famous places to play golf in Bali. Similar to an Indonesian Beverly Hills, this place opens the doors to a luxurious universe where vast tropical gardens decorated with multicolored flowers and a heavenly beach bordered by a coral reef. Prestigious theatres are also there, hosting the most famous troupes of the island.
At the heart of this opulent setting is the magnificent Bali National Golf Course, an 18-hole course alongside a long ribbon of white sand. Along this green itinerary, you can play in front of the streams, lakes, shrubs of all shapes and sizes, lulled by the song of tropical birds.
Need to relax once the game is over? Go to Geger Beach, a splendid beach of Nusa Dua less crowded and more pure than its neighbors. There you will meet the seaweed collectors who come to collect their daily seaweed. The ideal place to make contact with the locals!