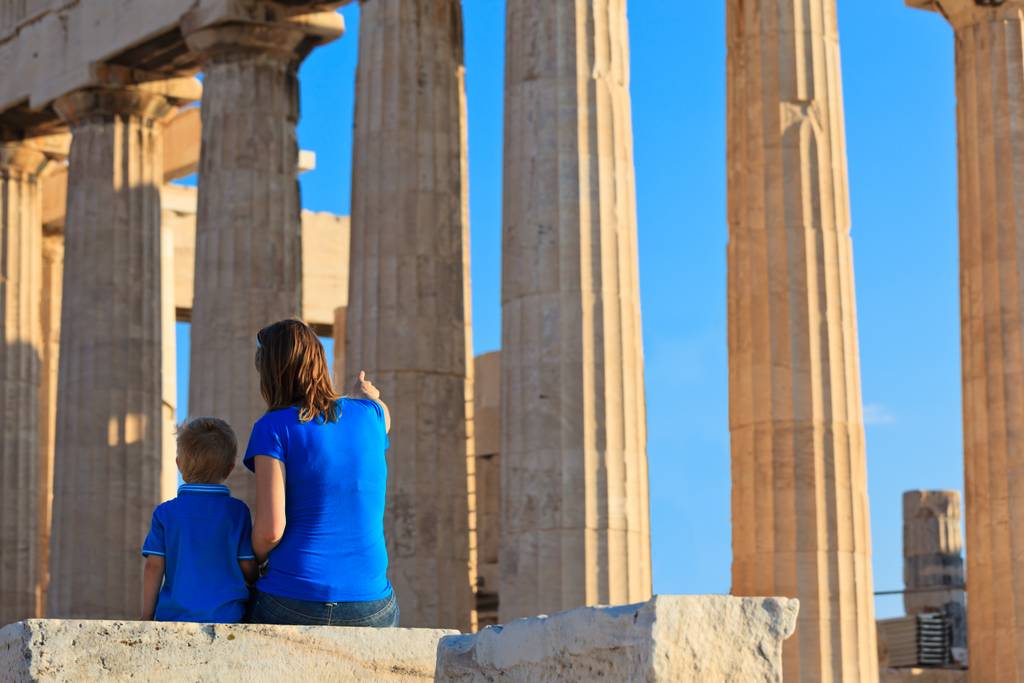 Greek museums are perfectly adapted to children. It's an opportunity for them to discover history in a different way than in school. Young and old will be captivated by the stories around the statues of Greek gods, gladiator helmets and pottery.
At the Archaeological Museum of Athens, your children will discover Greek Antiquity and admire the mask of Agamemnon. The Hellenic Museum gives children the chance to learn while having fun through reconstitutions of the subway, bakery workshop and trying on costumes from the past – fun and educational.
The Acropolis Museum presents numerous models, including a Lego reproduction of the Acropolis that will delight everyone!
Does your family prefer music to history? Visit the Museum of Popular Instruments in Athens for a fun exhibit of nearly 200 instruments. The best thing about the Greek museums is that they are often located in beautiful and intriguing settings, like ancient palaces.