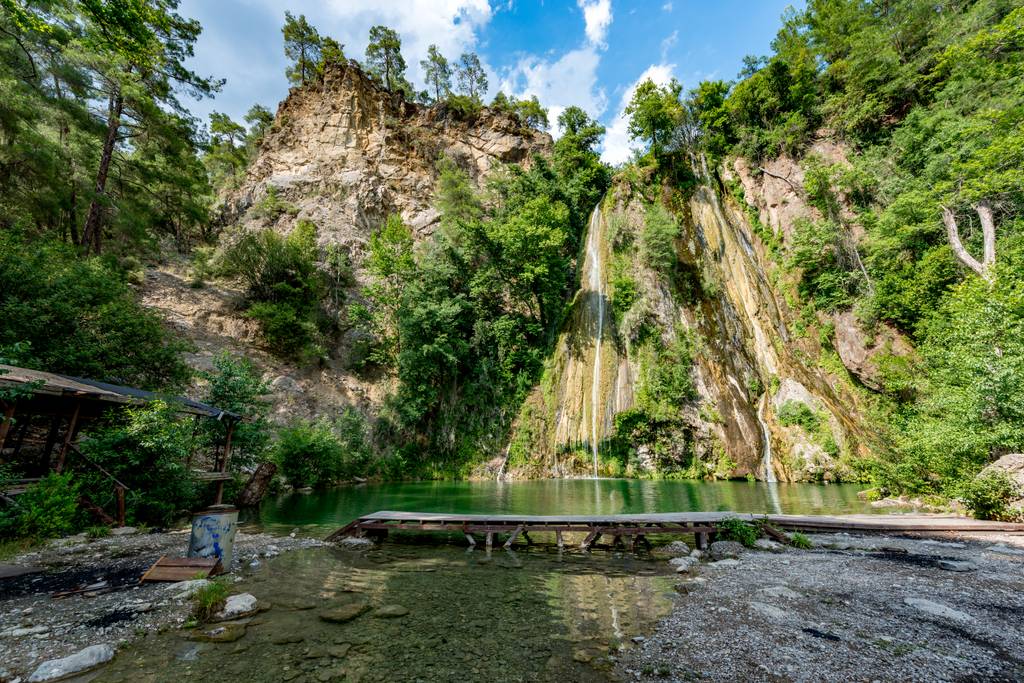 Feel like a thrill ride? Go on a day trip to the Ucansu waterfalls on board a 4x4 to face the harshness of the Taurus mountains.
You will cross traditional villages at high altitude to reach the marvellous "Flying Waterfall ", a real jewel of nature. In a scented atmosphere of pine trees and mountain flowers, plunge into the crystalline waters of the Ucansu waterfalls, a natural basin in the middle of virgin nature.
A little boat trip in the Byzantine era ? It's time to leave for the Port of Kevova, nicknamed "the Turquoise Coast". On board a glass bottom boat, embark on a boat trip to discover the submerged city of Kevova: buildings, stairs, all those living places that still remain under the sea, and that will make you travel back in time. This ancient Lycian city still has a visible part of the island. You will discover the ruins of the fortifications as well as some monumental gates that give a glimpse of an authentic Byzantine church.