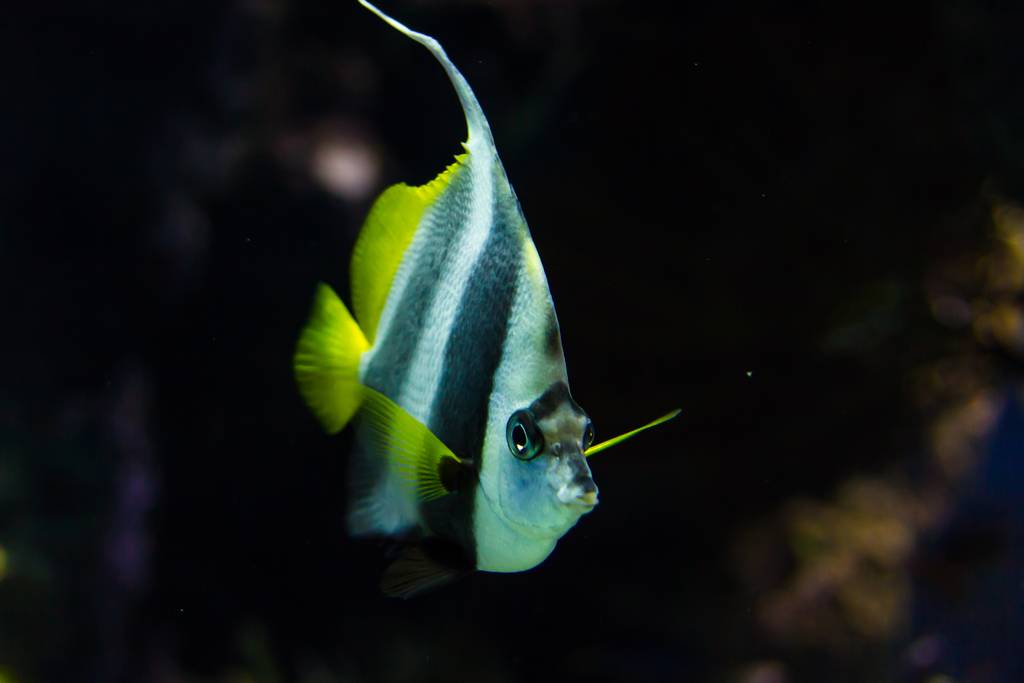 If there is an emblematic Maldives dive to be done in the North Male atoll, it is the Banana Reef spot. Even if the site as a whole is full of treasures, some specificities are to be known.
Favour a dive to the North-East of the reef, the marine life is rich and shelters multiple caves. In this area, you will observe schools of fish such as gregarious gregarious coachmen, or butterfly fish with black and white stripes. It is a sensational sight when they swirl around you in droves.
Many species are present: sharks, barracudas, but also moray eels or groupers, on the side of the caves and all along the reef. This place benefits from calm currents and excellent visibility.
Do you want to live a diving experience full of unforgettable memories? Banana Reef is the absolute reference in terms of dive sites. It will delight beginners as well as more experienced divers.