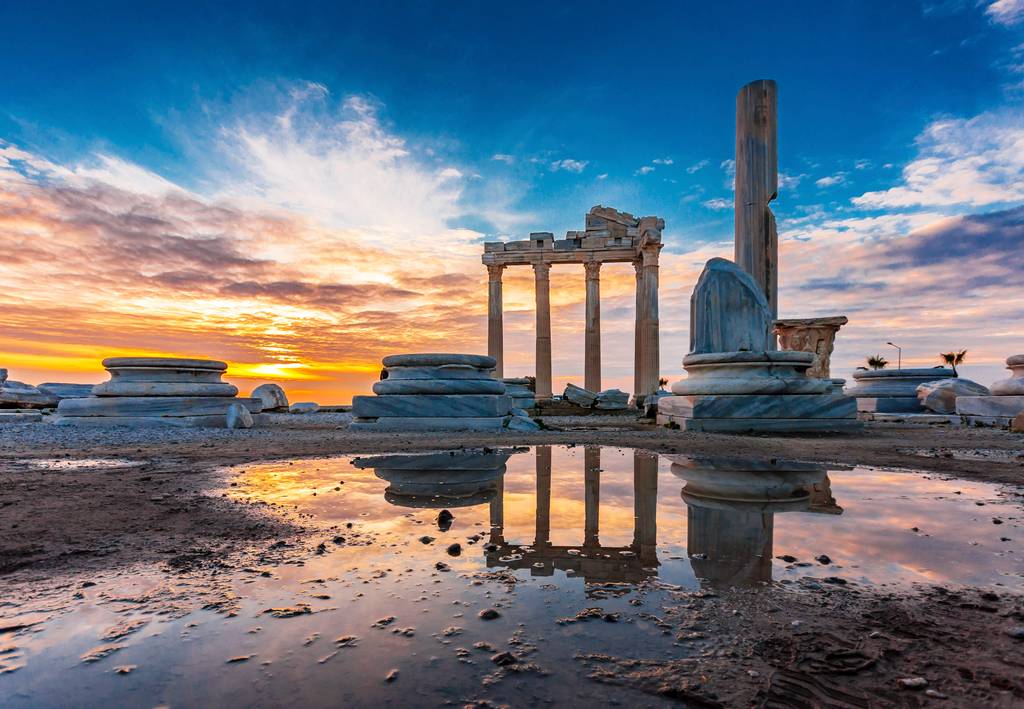 Antalya, also called "the Turkish Riviera" is the ideal starting point to visit all of southern Turkey at Christmas. This pleasant seaside resort is home to some cultural treasures not to be missed. Whether you like to laze on the beach, visit monuments or admire the beautiful landscape, you will not be disappointed in Antalya.
Visit the old port of Antalya, then not far away, the 38-metre high fluted minaret, which is the emblem of the city. The Alaaddin Mosque is also worth a visit, offering a panoramic view of the city centre and the sea. Prefer a visit at sunset, the lights are superb!
Not far from the city, immerse yourself in Turkish history by visiting the emblematic archaeological sites such as the Aspendos theatre or the sites of Pergé and Termessos. Superb places that remind us of Turkey's rich history, between ancient cities and Roman remains.
After all these discoveries, it is time to enjoy the family celebrations around the fir tree. Gather for a delicious meal, consisting of traditional festive dishes. Mezzé of all kinds, Turkish menemen made with eggs, peppers and tomatoes, or mantis, small homemade ravioli served with yoghurt and tomato. One thing's for sure, you're going to enjoy Christmas in Turkey!