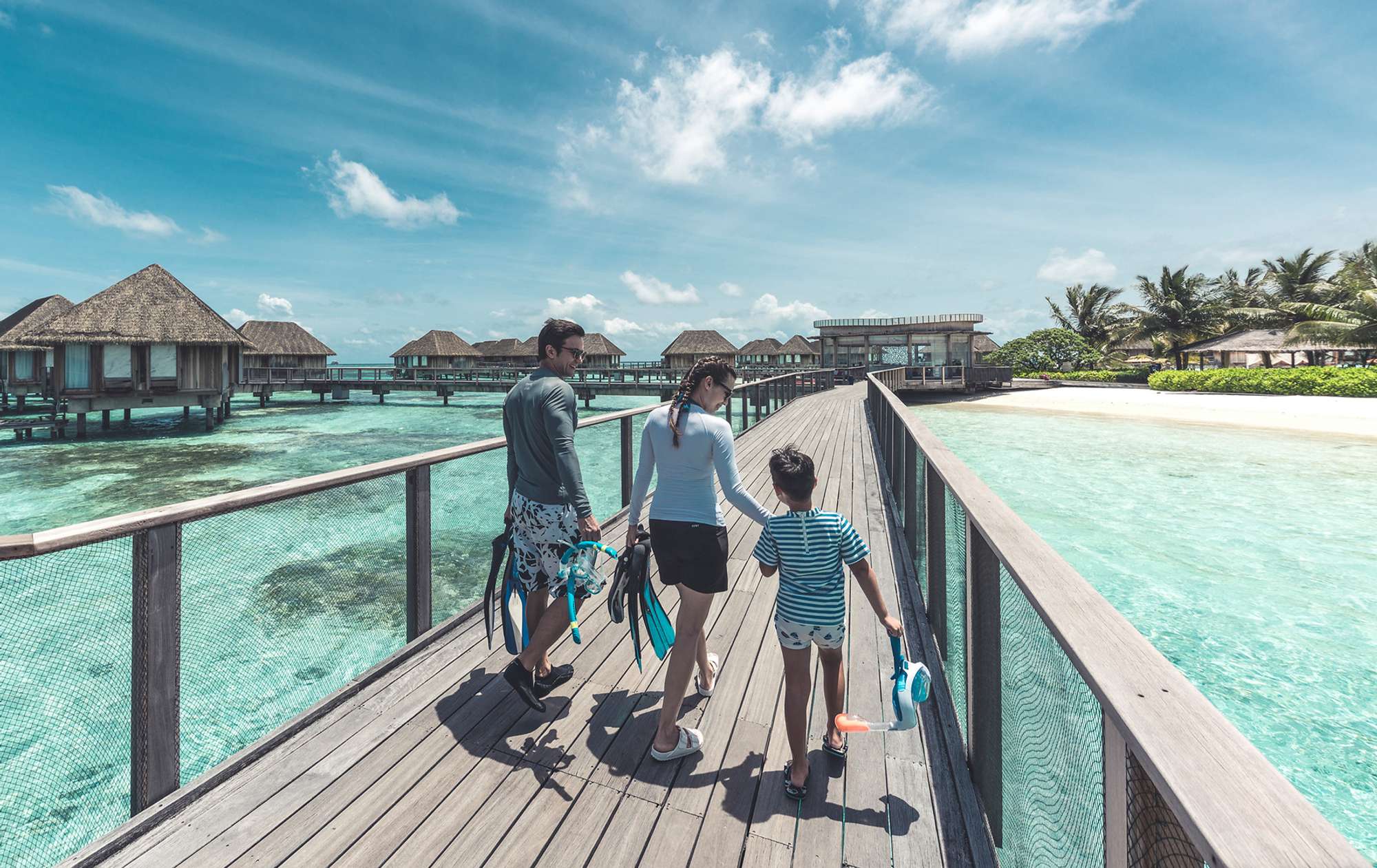 Maldives
Best time to travel: November and April
Perfect for a couples retreat away from it all, our majestic Maldives destinations are the ideal place for loved ones to relax together. Our luxury all inclusive Maldives holidays are the ideal romantic getaway, perfect for couples and adults, all year round. From beach holidays in Kani, to couples holidays in our private sea-front villas, to spa holidays in the Finolhu Villas, our Maldives couples holiday resorts have it all. Browse our all-inclusive Maldives holidays & get yourself ready for the sunshine!
Resorts in the Maldives
• Must present a negative PCR test for COVID-19 on arrival to Maldives issued no more than 96 hours prior to departure.
• Must fill in a Traveller Health Declaration form 24 hours before departure to the Maldives.
• Undergo temperature checks and screening procedures on arrival.
• Face masks mandatory when out in public spaces.
Airlines servicing Maldives from SA
• Qatar
• Singapore Airlines
• Emirates
Get in touch with one of our travel advisors for information on the latest airline policies.
• Perfect location for honeymoons and romantic getaways
• Great for adventurous family holidays
• Idyllic spa and wellness retreats in paradise
• Take a trip to Malé for a taste of Maldivian culture
• Swim with tropical fish, turtles and manta rays
• Enjoy a plethora of water sports and island fun